Peace Design Table # 09 Entrepreneurship and Employment (Angola)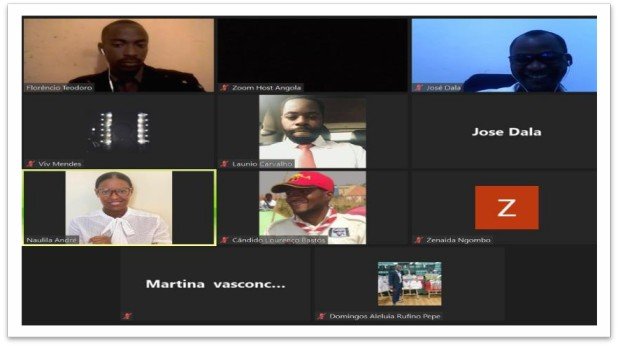 Ambassador for Peace José Dala and 6 Peace Makers led by him reflected on Entrepreneurship and Employment (SDG 1 and 4) on December 7th, 2020.
The Peacemakers found the Dialogue for Peace Week a significant opportunity to speak about the lack of Employment (one of the demanding points for youth in the country).
They discussed questions such as:
– What is entrepreneurship?
– Do you learn it at school or in a course?
– How do we classify the situation in the Angolan market today?
– It is good or bad to undertake.?
– How does it feel to be an entrepreneurial woman, and is it easier or more difficult?
– What are the main difficulties?
– How can we grow?
-What is the difference between undertaking in Angola and undertaking outside Angola?
– Is there a future for those who undertake in Angola?
The conclusion was that learning in Angola is not an easy task but a challenge to embrace with love. As young people, it is necessary to realize that this problem is not just for the government to solve. It is such that the government must also understand that the solution does not involve foreign investment. As long as there are no jobs, there will be no financial stability, and this is undoubtedly a threat to the process of consolidating PEACE.