Peace Design Table #07 Depression & Suicide (Angola)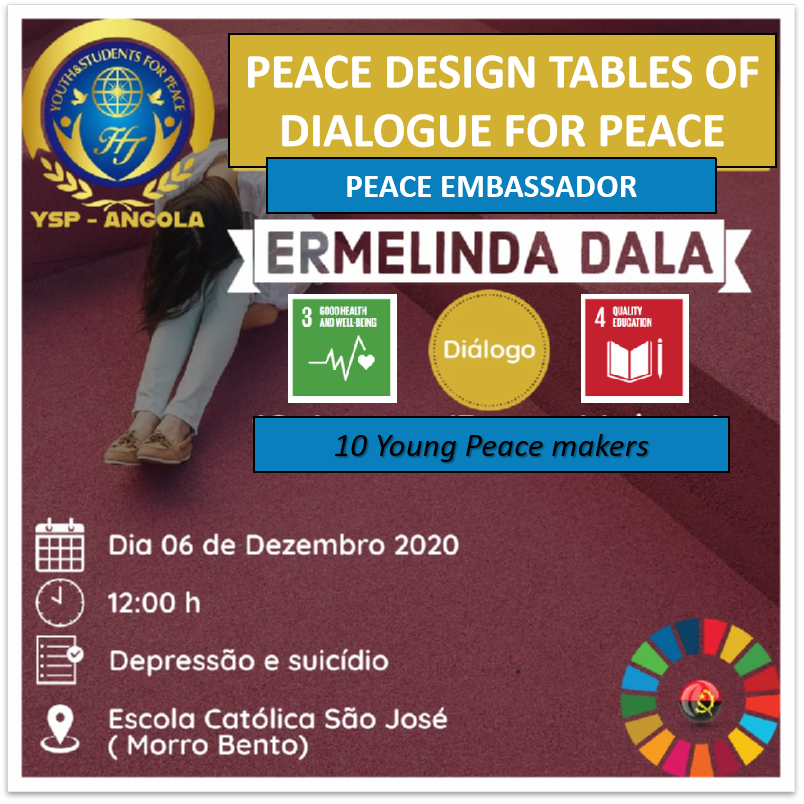 IAYSP-Angola organized Peace Design Table #07 titled: Depression & Suicide on December 6th, 2020.
Ambassador Ermelinda Dala and eight Peacemakers (led by her) reflected on the theme concluding that to solve this problem, they needed a long-term solution.
Suggested actions were:
– Encourage debates about depression in schools, churches, and philanthropic groups
– Community houses and reception centers
– Advertise television and radio programs on the subject in question
– Make people aware of at least 3 out of 10 signs of depression
And the suggested solutions were:
-Offer acceptance to the person suffering depression
– Encourage media to give more attention to the topic of depression
– To have self-love so that we have more love for our neighbor
– To make people alert to cultural issues and talk about ways to deal with them (example, when father or mother leaves).
"Conversation is the best therapy."

advises »Alberto Ebo Lima.»