Peace Design Table #06 Gender equality as a progress factor (Angola)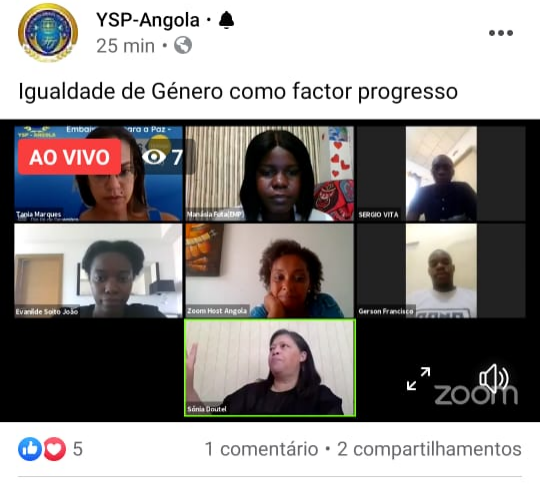 Ambassador Tânia Marques held the Dialogue Table #06 titled: Gender equality as a progress factor with her 7 Peace Makers on December 6th, 2020. The event took place on the zoom platform.
The Dialogue Bureau reflected on Gender Equality (SDG 5).
The outcome, among other conclusions, was:
Gender Equality will only be possible with a change in mentality
With meetings that can make gender approaches in a holistic perspective
With the need to demythologize the understanding of gender
Bring a new paradigm that can revolutionize the concepts rooted in gender.