Partnership activity with All-Saints Anglican Youth (Samoa)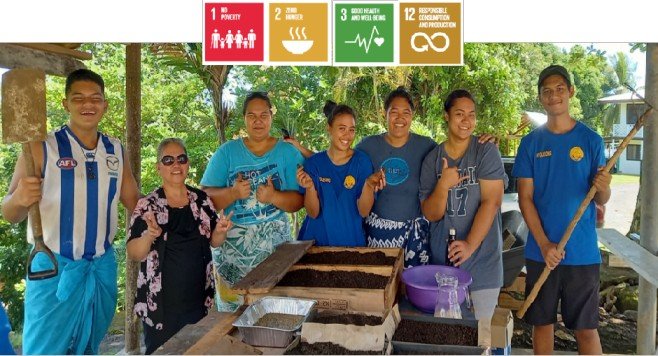 IAYSP- Samoa collaborated with the All-Saints Anglican Youth community in their Service Projects. On the 17th of April, they did a clean-up around the capital city of Samoa under the theme Caring for God's Creation, and they also commemorated World Earth Day on the 22nd by joining in their planting day at their church compound.
The two youth groups began their clean-up at 6:30 am, picking up rubbish and plastic waste around the local colleges, schools, and roadsides. The leader/Pastor of the Anglican Church gave a blessing and prayer for the youth before starting their clean-up.
Overall, it was a great experience to serve the community with youth of different backgrounds who share the same values of promoting a clean and healthy environment and taking responsibility for the creation. This project was in correlation with SDG #3.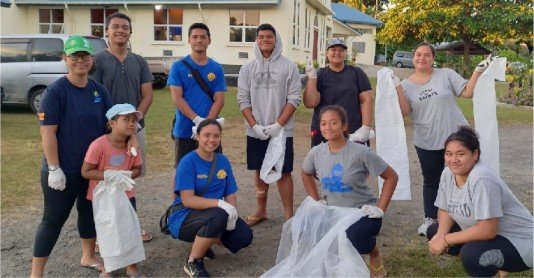 For Earth Day, they collected soil and filtered it out to make it fine for planting cucumber, sweetcorn, and other vegetable seedlings. To promote health and wellbeing, they planted using organic farming methods (without using chemical fertilizers).
Wooden boxes were built to be used as soil plots for the seedlings to grow in. In that way, they could be given out to families in need later on. Other seedlings were planted around the church for people to eat once matured.
The youth had a good experience in relating with nature and getting their hands dirty. Something that both youth groups believe needs to be initiated more with the young people of today.