Launching Youth Peace Club in Uttarakhand State (India)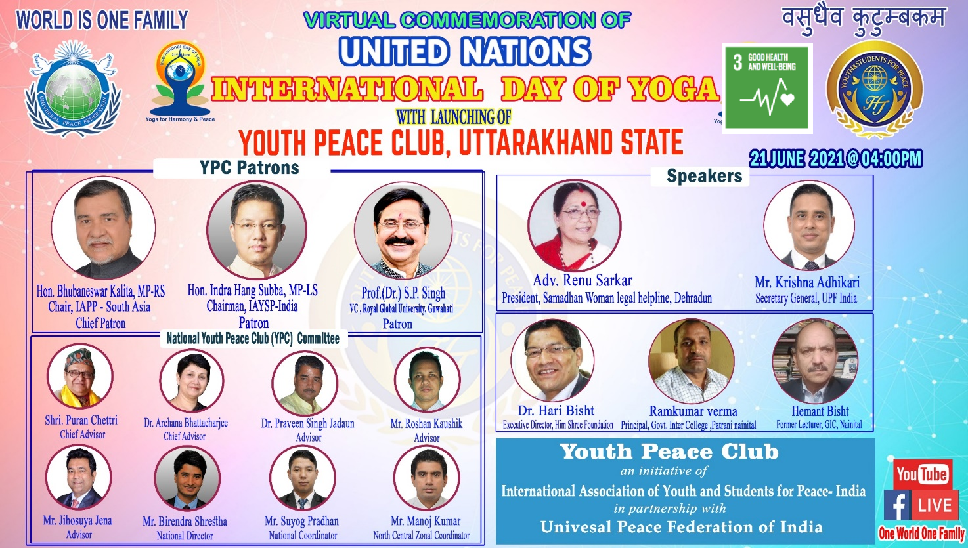 IAYSP-India organized a Virtual launching of Youth Peace Club Launching at Uttarakhand State in commemoration of United Nations International Day of Yoga held on 21 June 2021.
The webinar started with an introduction video of IAYSP highlighting its Vision, Mission, and works. Mr.Manoj Kumar, Secretary-General of IAYSP-India, gave a short introduction about the Youth Peace Club initiative by IAYSP-India in partnership with Universal Peace Federation.
Mr.Birendra Shrestha, Vice President of IAYSP-India, gave the Youth Ambassador for Peace Award to the social activists from Uttarakhand state and committed to serve and expand the peace activities of YSP in their districts and state.
The event reached about a thousand people on social media, with an average of a thousand views, while three hundred and more engagements were noticed within the first few days after the live relay on Facebook.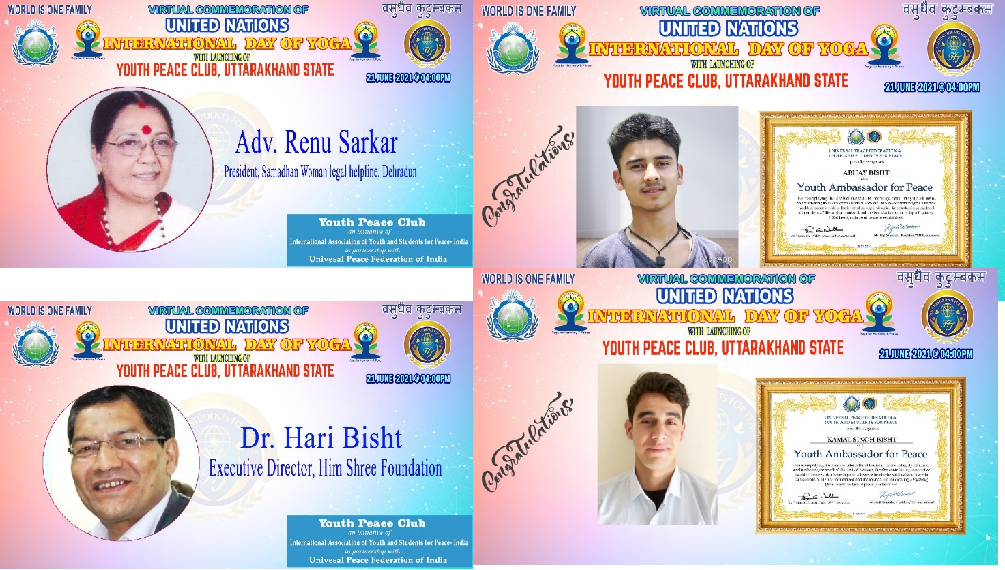 The Keynote Speakers were:
Adv.Renu Sarkar, President, Samadhan Women Legal Helpline, Dehradun
Uttarakhand, Mr. Roshan Kaushik, Advisor Youth Peace Club
Mr. Ramkumar Verma, Principal, Govt. Inter College, Patrani Nainital
Mr. Hemant Bisht, Former Lecturer, GIC, Nainital
Dr. Hari S. Bisht, Excitive Director, Him Shree Foundation