'Lapland. Growth point' – winter challenge and preparing for the summer youth forum (Russia)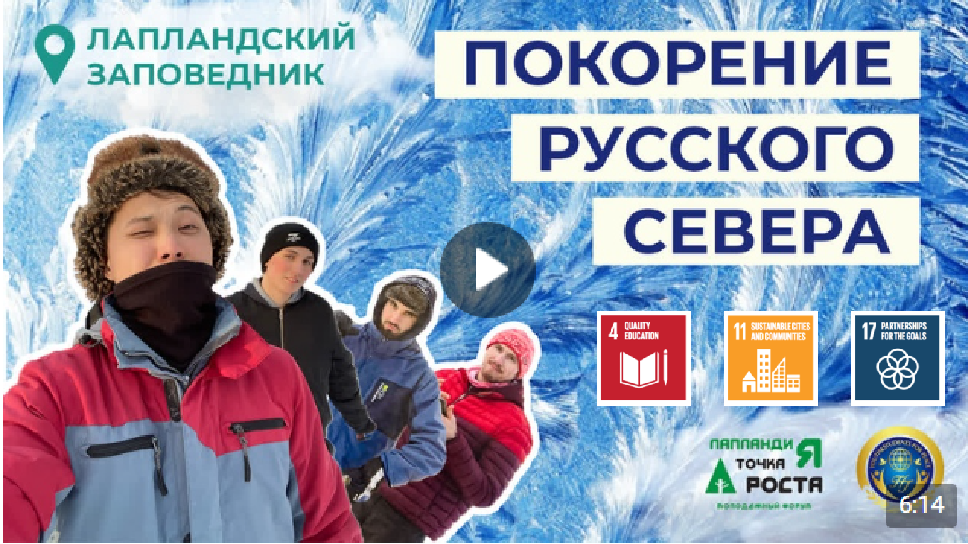 During Four days in the northern kingdom of the Lapland Nature Reserve YSP, activists could
❄ Build partnerships with the administration of nature reserve;
❄ Make a plan for the youth volunteer forum "Lapland. Growth Point ", which will take place next summer;
❄ Contribute to the improvement of the reserve – transported and laid out materials for laying future eco-paths;
❄ Walk along the snowy route marking it and preparing for further use by tourists.
Also, YSP Russia activists
Participated in S!NERGY Europe (December 2020);
Got YSP Russia officially registered as NGO (January 14, 2021)
Continue to participate in food sharing actions for the homeless (regularly);
Sharpening their Peace Designer moderator skills;
Developed a KAHOOT based game for youth to learn all UN SDG;
Preparing Youth Forum in Ufa (Bashkortostan).