Identify with orphans and mentally AID people (Liberia)
Location: JFK Medical Center of Mental Health, the Benettas Orphanages Home, the Relief Children Center Orphanage Home, and two Youth At-risk Camps, at Du-port Road, Paynesville City, Liberia
Date : May 4 ~ 5 , 2020
Partner: Restoring Lives Ministries  International (RLMI)
# of participants: 9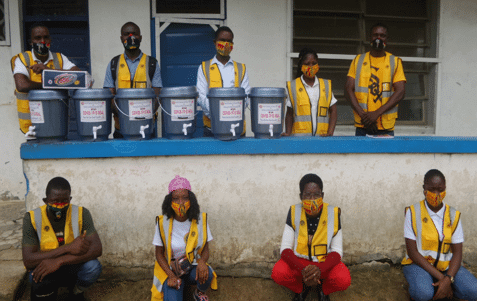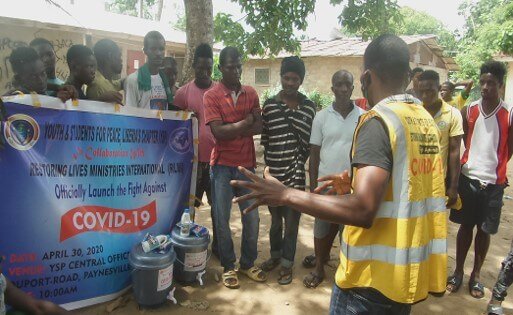 From May 4 – 6  2020, in collaboration with "Restoring Lives Ministries International", IAYSP-Liberia members visited two orphanages home, the JFK Medical Centre, and two Youth at-risk camps in Paynesville, as a way to raise awareness within the city and identify with people in different circumstances.
They were welcomed by the Deputy Administrator, the proprietors, the children at the orphanage and the youth of the camps. They listened to the challenges they are facing due to the lack of sufficient drugs, food, clothes, and toys for the kids.
Face masks, buckets, tide soaps, and Clorox were donated to the administrator of each place, benefiting around 264 people.
In the Youth camps, they educated the youth about the reality of COVID-19 and explained how to apply the sanitary materials trying to give hope and encouragement to believe that their situation can change.
A lot of gratitude was shown to the participants and they were encouraged to do more and come back again.