Girls and Women in Science World Day (Hungary)
IAYSP-Hungary organized, on February 11th, the Girls and Women in Science Facebook event, where seven different speakers shared about their field in science.
As it was the world day of Girls and Women in Science, they represented several different areas, such as data scientist, clinical chemist, and physicist researcher as a biologist. Some of them were from the Association of Women in Science. One more speaker, a representative of the Women's Federation for World Peace, was also invited to speak about women and their crucial role in the world.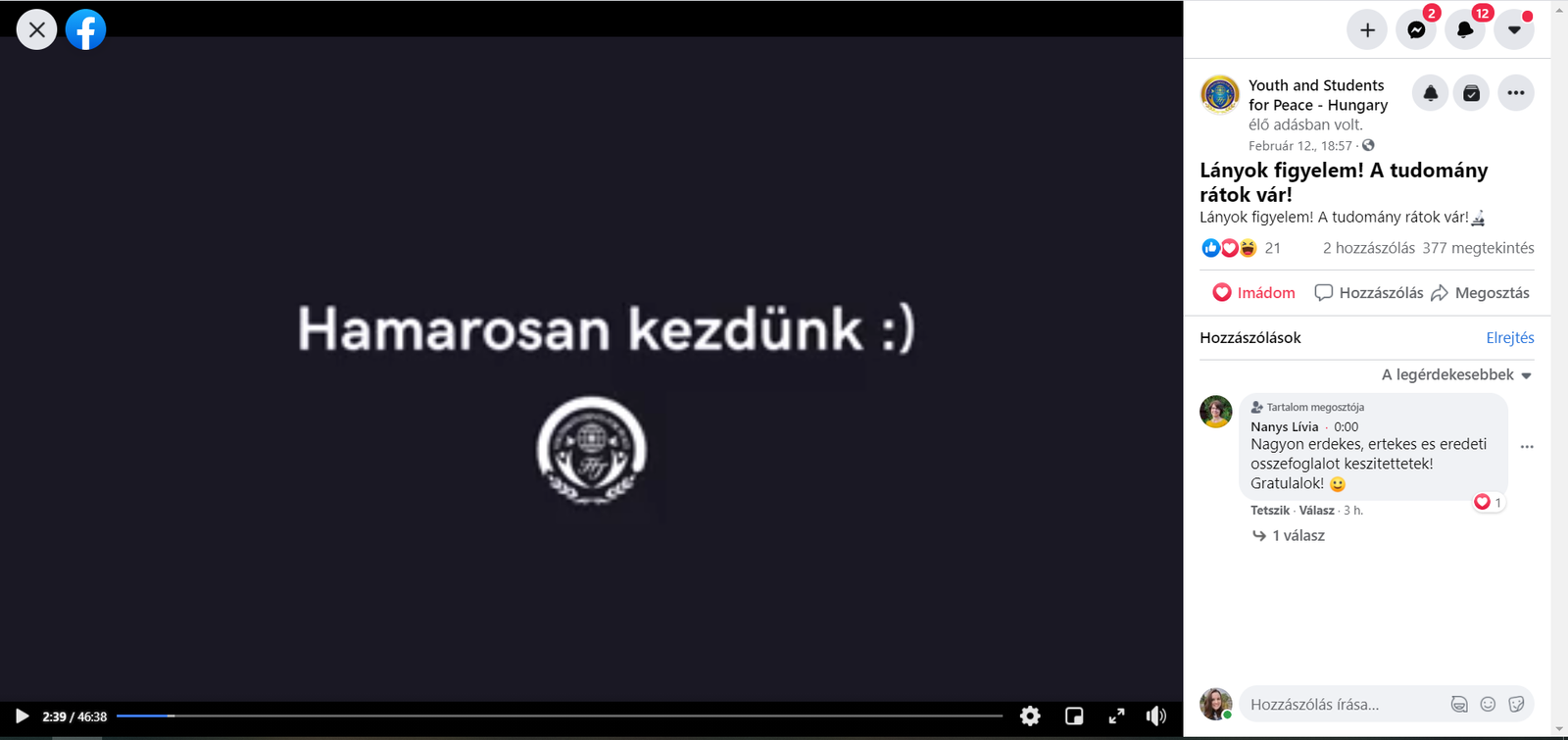 The video already reached 382 views on Facebook and got shared several times. YSP still hopes to reach more people. The video was previously edited and done as an interview series. This was the second program, which was live-streamed on Facebook. As it is saved and can be watched later too, IAYSP-Hungary is planning on doing more programs this way.