Character Education (Nepal)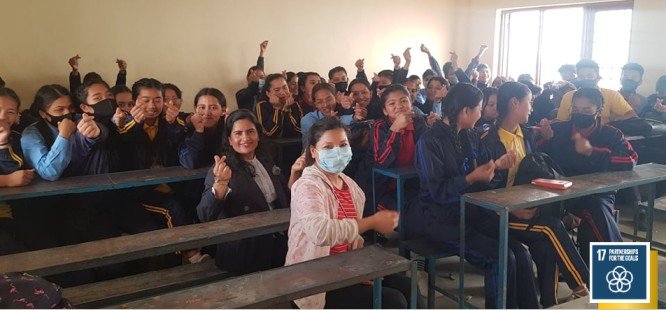 IAYSP-Nepal organized Character Education on the 13th of April 2021.
The teachings started with an introduction video of IAYSP highlighting the Vision, Mission, and works of YSP by President Kamana Bhusal. YSP member Shanti Adhikari gave a short introduction about the Youth activities initiative by IAYSP-Nepal together in a partnership with another organization.
In the Classroom, there were students from grade 9 with A/B Sections combined with a total of 52 participants.
The chairperson of the school coordinated the classes to have all the students together, and the Co-Ordinator, Rita Upreti, listened with all students.
Special Remarks were given by Co-Ordinator Teacher Rita Upreti, Janasewa Higher Secondary School Sindhupalchowk Principal, The Chairman of School, Lilarup Shrestha. And Ms.Asmita Chaudhary, Member YSP Nepal, served as the moderator of the program.